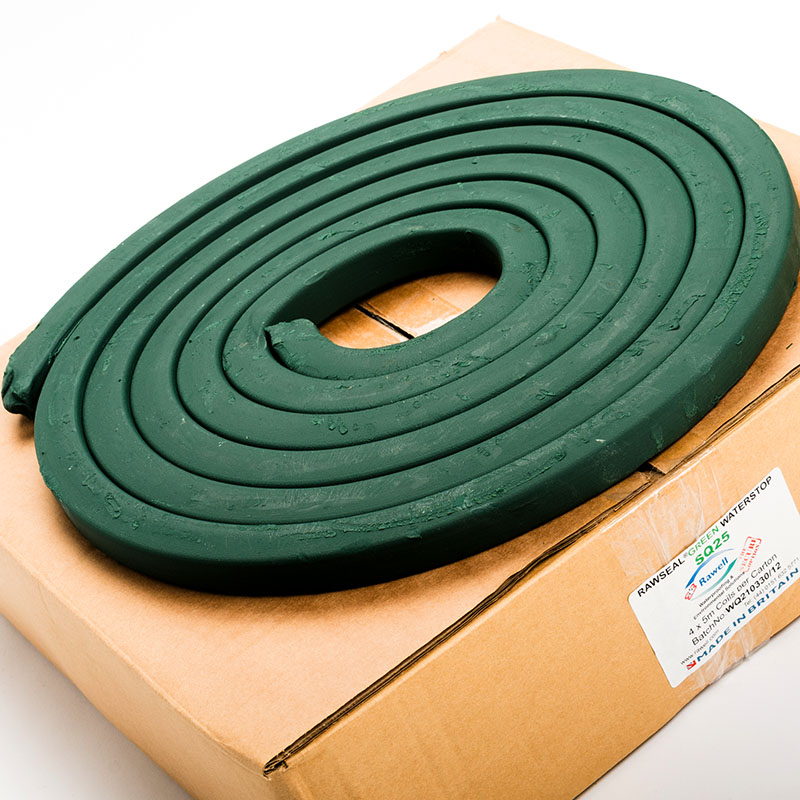 For use internally in construction joints and to seal pipe penetrations in concrete structures, used as part of the Rawmat® system or as a stand alone waterstop .
RAWSEAL® SQ25 is supplied in 5m coils with a square profile of 25mm by 25mm.
RAWSEAL® SQ25 waterstops are available in two performance grades distinguishable by colour;
RAWSEAL® SQ25 Green is the standard product which should be encapsulated in concrete as part of a continuous concreting operation.
RAWSEAL® SQ25 Black is a weather-resistant waterstop, the enhanced formulation will enable the profile placement up to 5 days prior to the confining concrete pour.